About Commander "Wiz" Withers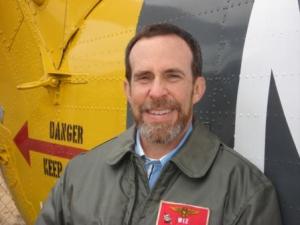 The 5th generation of his family to serve in the military, Wiz is a retired US Naval Officer and helicopter pilot with nearly 4,000 hours of flight experience.
In the early 1980s he flew support missions over coastal El Salvador and Nicaragua during those countries' respective civil wars.  During the Cold War he spent many months with NATO forces locating and tracking Soviet submarines patrolling in the Greenland-Iceland-UK Gap.
Wiz twice commanded helicopter detachments in the Persian Gulf.  The first performed vessel escort duties during the Iran-Iraq conflict.  The second flew operational missions for Coalition Forces following Operation Desert Storm.
At the time of his military retirement Wiz was a member of the team conducting initial operational and engineering development tests on the US Marine Corps' then-experimental V-22 Osprey tiltrotor aircraft.
After the Navy, Wiz worked in the defense industry as a project team leader and branch head for several years, eventually leaving the corporate world to begin his entrepreneurial career.
As a published author and speaker, Wiz combines his passion for history with his extensive leadership experience (successful and otherwise!) to offer insights and opinions on today's leadership challenges.